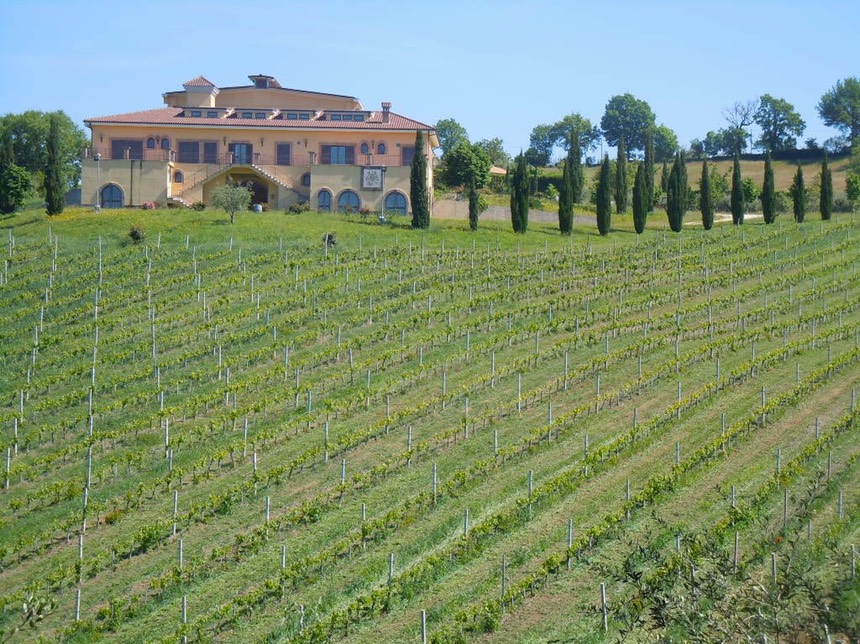 Wine Tours Rome: a perfect day trip from Rome.
At Wine Tours Rome we have designed your wine tour near Rome so you can relax, have a day out in the beautiful Rome wine country, sampling local wines and delicacies, having fun visiting people who are passionate about the wine they produce. During your Rome wine tour you will feast your eyes on stunning views of green rolling hills covered with olive groves and grape vines, ancient warm-coloured stone buildings and picturesque medieval villages.
Highlight of our trip

We had such a fantastic time on our half day wine tour. Sally and Guido were fantastic. We were picked up from the train station and brought to Belvedere winery. We learned all about the process of wine making from one of the actual wine makers. We sampled several of the wines and were also given the opportunity to purchase the wine. 

Sally and Guido then brought us to their home a little drive away from the winery. Here we got to sample more wine and a fabulous selection of local meats and cheeses while taking in the gorgeous view from the terrace.

I couldn't recomend this tour enough. - Terri (Ireland)
Touring the countryside and visiting award-winning wine makers.
Your Rome wine tour begins with a short drive around the stunning wine countryside near Rome. Our first stop is a visit to the Belvedere vineyard, a committed boutique winemaker which produces an excellent range of wines based on both native local and international grapes, where you get to sample different wines with a taste of local food. Their range of red and white wines, from delicate to full bodied, have received many awards over the years and have been recommended by prestigious Italian wine guide books.
Your wine tour near Rome then takes you to the ancient area of Castelnuovo, where one of the oldest vineyards in Italy is located. Here, you are welcomed by Sally and Guido at their family home. From their terrace, you will be able to enjoy stunning views of quintessentially Italian Countryside. Sally and Guido will offer you samples of some different local red and white wines with local delicacies such as pecorino cheeses, salami, focaccia, olives and wood-fired bread with local olive oil.
The second stop of your Rome Wine Tour is less formal and more personal, and where you will not only have the opportunity to sample more local wines while visiting our family home, but you will also have the opportunity, if you wish, to talk about local italian history, culture, food, and of course the local wines. The second stop is a great chance to learn more about Italian wines and authentic Italy, in an Italian family setting.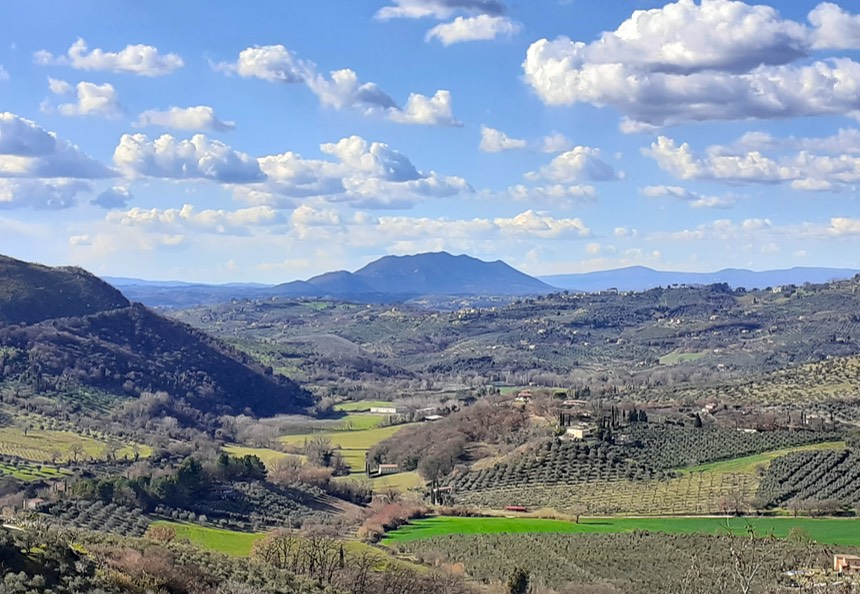 Small groups, no need to hire a car, English speaking tour guides.
Our Rome wine tour groups are small for a more personalised experience to get the most out of every wine tour. We travel together in a 9 seater minivan and/or a 5 seater car (according to the group size) to discover the wines of Rome countryside and our guides are either English mother-tongue speakers or speak English to mother tongue level, which means clear communication.
So easy to come here: trains depart every 15 minutes from Rome!
From wherever you are staying in Rome, coming to our meeting point at our local train station is easy, direct and simple and it only takes approximately 40 minutes. This is thanks to an excellent air-conditioned urban train service which stops in many areas of Rome,  and departs every 15 minutes. We give you easy-to-follow directions to come to our local train station; you will find us there waiting for you holding our sign, then we will go for a short drive around the stunning countryside to begin your Rome wine tour. At the end of the wine tour, of course we will return you to the local station, where you can take a short train journey back into Rome.